5 BiG Reasons the BiG M 450 generates a Higher Return on Investment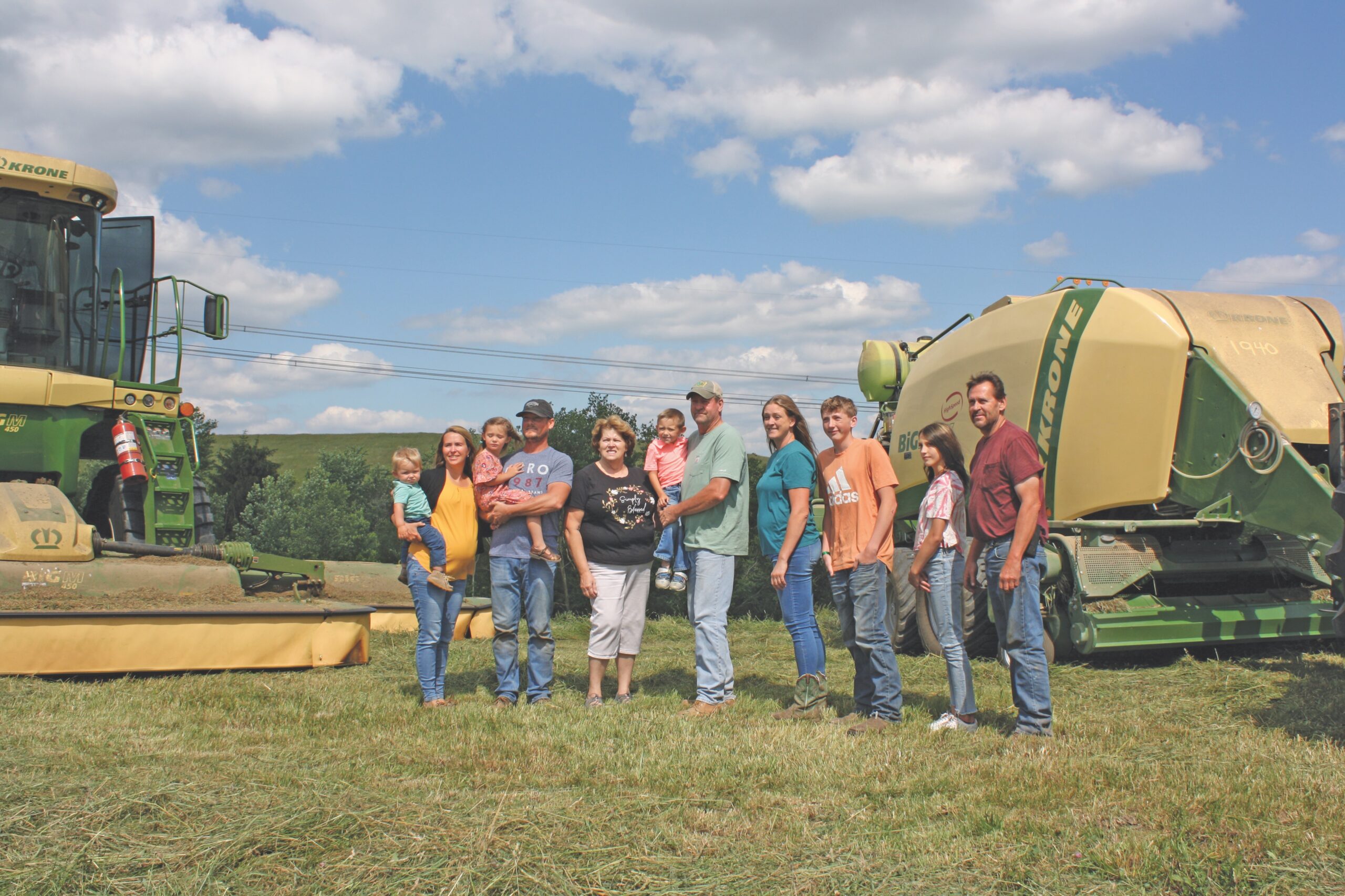 Nelson Birney family photo
Nelson Birney and family operate Skyline Farms near Cadiz, Ohio, harvesting 1,600 acres of hay, and baling over 12,000 large square bales per year. Nelson has run BiG M Self-Propelled Mower Conditioners for several years, most recently purchasing a new BiG M 450 with Steel Rollers, mowing 36'9" wide.
Says Nelson, "Running one BiG M is a lot cheaper than running two self-propelled windrowers because we're using a lot less fuel, and we save on labor.  I like the crimping action with these steel rollers because it crimps really good, so you get more bend in the stem.  We can gain about a day overall in faster drying time."  
1. Smooth, Stepless Bosch Drive System
Mow faster, up to 15.5 mph
Smoother ride, no shift points
2. Powerful, Efficient Leibherr Engines
EcoPower for better fuel efficiency
449-hp to handle all field conditions

3. Conditioning Options Speed Up Dry Down
Rubber Rollers or Steel M Rolls for more aggressive crimping action
Steel V-tines for waxy crops

4. Proven, Efficient Mower Design
Features proven SmartCut™ Cutterbar and SafeCut™ Hubs
Creates 3-equal-sized windrows for faster dry down
Mower wings are driveshaft-driven for efficient power transfer
5. Cut More Acres Per Hour, Save Labor Costs
Mow up to 36' 9" wide
One BiG M 450 mows what 2 or more other SP's can do
Watch BiG M in the field!

Dealer Locator
Enter your Zip code, address, or city and state into the field below to find your local Krone Dealer.